---
Live UltiPro Webcast Demonstrations
Focused on Benefits Administration and Benefits Prime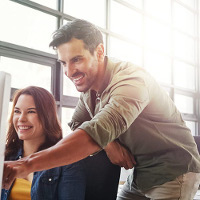 As many organizations begin rolling out employee benefits to their people, HR leaders like you are looking for the most efficient and accurate way to set up and administer benefits plans, manage open enrollment, and process life-event changes. Is it possible to automate the open enrollment process online and reduce the time and expense of traditional benefits administration?

Find out on Thursday, September 24th during our next live online demonstration of UltiPro. When you attend, you'll learn how to:
Gain easy setup of open-enrollment sessions, including the option to customize content and messages for employees
Create rules for coverage, premium, and employer-matched computations
Automatically calculate employee and employer premiums and ensure accurate deductions from paychecks
Eliminate duplicate rules, duplicate data entry, and reconciliation reporting
Enable guidance for employees through all steps of making life-event changes
You'll also hear more about UltiPro Benefits Prime, a modern and intuitive benefits shopping experience from a single platform where employees can learn about, compare, and enroll in the right plan. And you'll get firsthand customer advice from Shelley Gale, senior business systems analyst for HCM with Golden State Foods, one of the largest diversified suppliers to the foodservice industry, servicing more than 100 customers and 125,000 restaurants on 5 continents.

Sign up now, and we'll send you a recorded version of the demonstration after it takes place. We look forward to seeing you on September 24th!