---
Whitepaper Series: Demystifying Healthcare Reform Law for Employers—Volume 3
Healthcare reform is coming. Ultimate Software is here to help.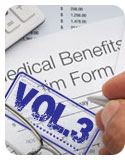 In volume 3 of our ongoing
Demystifying Healthcare Reform
series, we'll continue to examine the Patient Protection and Affordable Care Act (PPACA) and shed some light on the frequently overlooked transitional reinsurance program, which went into effect on January 1st, 2014. Learn the impact of this provision on your business:
Calculate how much your organization will owe in annual fees
Discover what methods you can use to determine enrollment counts
Learn the key dates and timeframes you need to know
Fill out the brief form to access this exclusive guide to this provision, and remember to check out the rest of our ACA Resource Center for additional insights on the PPACA.