---
How to Use AI and Data-Driven Insights to Better Understand Your Employees
Register now to learn more at the SHRM 2018 Conference & Exposition in Chicago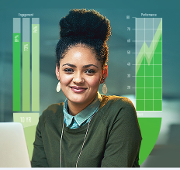 Artificial intelligence (AI) is revolutionizing the workforce, and organizations will never be the same. Xander®, Ultimate Software's "People First" AI technology, can improve the way you work and help foster stronger relationships throughout your organization.
Xander is as sensitive to emotions as it is to statistics. The combination of human instinct with natural language processing and machine-learning algorithms empowers leaders to better understand your people and drive organizational improvement.
Join us
Tuesday, June 19, 2018 at 10:00 a.m.
, to explore Ultimate's unique AI platform and its data-driven insights. Space is limited—complete the registration form now!
Don't forget to visit Ultimate during SHRM at Booth #2350.