---
A Guide to Perks & Benefits:
Giving Employees What They Want
Power within the job market has shifted from employers and into the hands of the employees. In order to stay competitive, you must offer employees what they are looking for.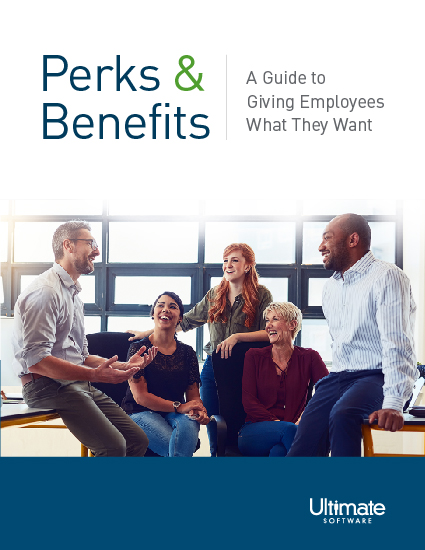 With unemployment rates the lowest they've been since early 2000, it is now a jobseeker's market.
Employees each have unique needs, and basic core benefits may not check all the boxes for your entire workforce. Employers are currently being tasked with making their total compensation and career development package more attractive for prospective candidates-and more competitive to retain existing talent. It's impossible to keep everyone happy all the time, but by providing unique perks and benefits you can attract better talent and retain existing employees.
But where do you start?
In this perks & benefits guide we'll cover how to:
Make your benefits plan more beneficial for current and prospective employees
Keep up with the dynamic workforce
Tailor your benefits plan to meet specific employee needs